Read Time:
2 Minute, 53 Second
From Blues Roots to Rock Superstardom: Tracing the Rise of Fleetwood Mac
Fleetwood Mac is one of the most successful and iconic rock bands of all time, with a history spanning over five decades. The band has gone through numerous changes in their lineup and musical style, but they have always managed to produce music that resonates with fans around the world.
The Early Years
Fleetwood Mac was formed in London in 1967 by guitarist Peter Green, drummer Mick Fleetwood, bassist John McVie, and guitarist and vocalist Jeremy Spencer. Their early sound was heavily influenced by the blues, and they quickly gained a following on the London club circuit. In 1968, they released their debut album, "Fleetwood Mac," which was well-received and helped to establish the band's reputation.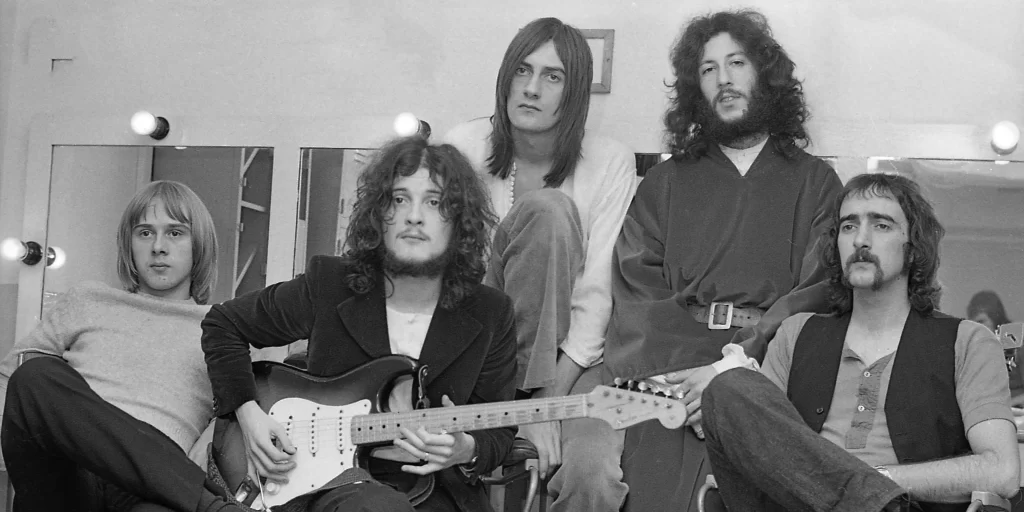 Changes in Lineup and Sound
In 1970, Fleetwood Mac underwent a significant change when Christine McVie, John McVie's wife, joined the band on keyboards and vocals. This addition marked a shift in the band's sound towards a more melodic, pop-oriented style. The following year, Jeremy Spencer left the band, and his replacement, Bob Welch, brought a new sound that featured more guitar-driven rock.
The Classic Lineup
It was not until the mid-1970s that Fleetwood Mac truly hit their stride with the arrival of Stevie Nicks and Lindsey Buckingham. The addition of these two musicians marked the formation of the "classic lineup," which consisted of Mick Fleetwood, John McVie, Christine McVie, Stevie Nicks, and Lindsey Buckingham.
With this lineup, the band produced some of their most iconic and successful albums. This included "Rumours" (1977), "Fleetwood Mac" (1975), and "Tusk" (1979). "Rumours" in particular was a critical and commercial success, selling over 40 million copies worldwide and winning the Grammy Award for Album of the Year.
Personal and Professional Struggles
Throughout their career, Fleetwood Mac was marked by internal tensions, romantic relationships, and personal struggles. Lindsey Buckingham left the band in 1987, leading to a hiatus and solo projects for the other members. In 1997, the classic lineup reunited for a live performance, and in 2014, Christine McVie rejoined the band after a 16-year absence.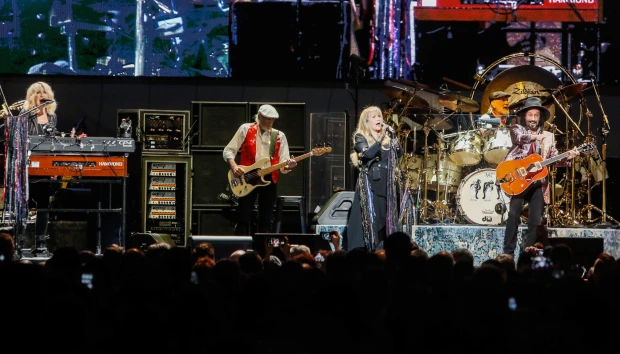 In recent years, the band has continued to experience setbacks and challenges. The COVID-19 pandemic forced the postponement of their tour plans in 2020, and the death of co-founder Peter Green at the age of 73 was a loss to the music community.
Current News and Future Plans
Despite these setbacks, the members of Fleetwood Mac remain committed to their music and to each other. In an interview with Rolling Stone, Mick Fleetwood said, "I can't imagine not playing music with John McVie. It's not going to happen. It's not an option."
The band's members have also continued to pursue their own solo projects. Stevie Nicks released a new single, "Show Them The Way," in 2020, and is set to release a new album, "24 Karat Gold Live in Concert," in 2021. Christine McVie released a new album, "The Blue Horizon," in 2020, and Lindsey Buckingham released a solo album, "Lindsey Buckingham," in 2021.
Fleetwood Mac has also announced plans to release a retrospective box set, "Fleetwood Mac: 1969-1974," which will feature the band's early years, including rare and unreleased recordings. This box set is sure to be a treasure trove for fans of the band, offering a glimpse into their formative years and the evolution of their sound.