Read Time:
4 Minute, 22 Second
Radio Legend Wolfman Jack, Small Town to International Fame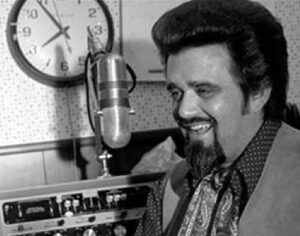 If you grew up in the 1960s or 70s and were a fan of rock and roll, you might have heard of a man named Wolfman Jack. He was a legendary radio DJ with a distinctive howling voice, a talent for storytelling, and an uncanny ability to connect with his listeners. But who was this enigmatic figure, and how did he become such a beloved icon of American culture? In this blog article, we'll delve into the life and legacy of the one and only Wolfman Jack.
Early Life and Career
Wolfman Jack was born Robert Weston Smith on January 21, 1938, in Brooklyn, New York. His parents were both avid music fans, and Smith grew up listening to the sounds of jazz, blues, and country on their radio. He was particularly drawn to the rhythm and blues music that he heard on the late-night "race" stations, which were geared towards African American audiences.
As a teenager, Smith was already starting to make a name for himself as a DJ. He got his start at a local radio station in Virginia, where he hosted a show called "Rock and Roll Party." His on-air persona was a wild, irreverent character who reveled in the rebellious spirit of rock and roll. He would often play music that was considered controversial or taboo, and his antics earned him a loyal following among young listeners.
The Birth of Wolfman Jack
In the early 1960s, Smith took on a new persona: Wolfman Jack. The name was inspired by his love of horror movies and his tendency to howl like a wolf on the air. He also adopted a new style of dress, sporting a flashy wardrobe of leather jackets, sunglasses, and pompadours that was emblematic of the rock and roll era.
Wolfman Jack's big break came when he was hired to host a late-night show on XERF, a Mexican radio station that broadcast across the border into the United States. The station's powerful transmitter allowed Wolfman Jack's voice to reach audiences all over the country, and he quickly became a sensation. His show, which he called "The Wolfman Jack Show," featured a mix of rock and roll music, comedy skits, and celebrity interviews. He would often incorporate his signature howls and catchphrases like "Disco, baby!" and "Do it to it!" to fire up his audience.
The Rise to Fame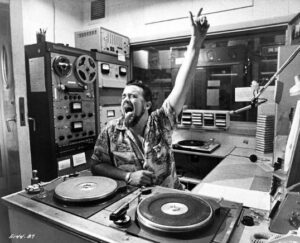 By the mid-1960s, Wolfman Jack had become one of the most popular DJs in the country. He was featured in magazines like Rolling Stone and Time, and he made appearances on TV shows like "The Midnight Special" and "American Bandstand." The Wolfman was also a regular fixture at rock concerts and festivals, where he would introduce the bands and whip the crowds into a frenzy.
But Wolfman Jack's appeal went beyond just his on-air persona. He was also known for his deep knowledge of music and his ability to connect with his listeners on a personal level. The Wolfman would often take calls from fans on the air, and he would read their letters and play their song requests. He also used his platform to promote social causes, such as the civil rights movement and anti-war protests.
Later Years and Legacy
In the 1970s, Wolfman Jack moved away from radio and started to focus more on television. He hosted his own variety show, "The Wolfman Jack Show," which aired on NBC and featured musical performances and comedy skits. He also appeared in several movies, including "American Graffiti" and "The Midnight Hour."
But his legacy lives on. He is remembered as a pioneer of rock and roll radio, and his influence can be heard in the work of countless DJs and music personalities today. His distinctive voice and on-air persona continue to captivate listeners, and his catchphrases and howls have become iconic parts of pop culture.
Community
In addition to his contributions to the world of music and entertainment, Wolfman Jack also made a lasting impact on his community. He was known for his generosity and his support of charitable causes, particularly those that focused on helping children. In 1971, he founded the Wolfman Jack Foundation, which raised money for organizations that provided services and support to disadvantaged youth.
Today, Wolfman Jack's legacy is celebrated in various ways. His name has been used in countless songs, movies, and TV shows, and he has been inducted into several halls of fame, including the Rock and Roll Hall of Fame and the National Radio Hall of Fame. The Wolman's impact on the world of radio and popular culture is undeniable, and his memory will continue to live on for generations to come.
Wolfman Jack's sudden death on July 1, 1995, shocked his fans and colleagues in the music industry. He had just returned from a promotional event in Washington, D.C., and was found dead at his home in Belvidere, North Carolina. Despite his untimely passing, his influence on music and radio broadcasting continued to be felt long after his death. Wolfman Jack's passing marked the end of an era in radio and rock and roll, but his legacy lives on through his iconic voice.